3D rendering is fast becoming one of the most preferred ways of representing building models. It is a creative process where an image is created using three dimensional data. For building and architecture purposes, 3D rendering is one of the best ways to create a model.
The 3D models are widely used to represent something in digital form, which would almost exactly look in reality. If you are building a house and want to see how it looks exactly in reality, then 3D rendering can help you with the visualization. A 3D rendering company in UK can help you achieve your goals faster.
The article will discuss what 3D rendering is, and how to choose the right service provider for it.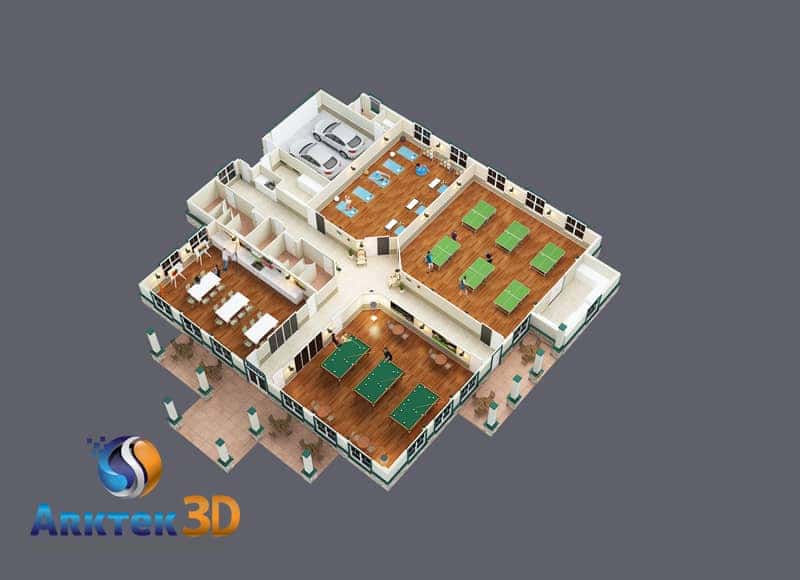 What is 3D Rendering?
As you know 3D rendering is giving an image a three-dimensional character using the data on computer. It is a like an image taken from different angle and perspectives which gives it such a realistic look. It is widely used for architecture and building purposes. The 3D character is rendered using colors, textures, shadows, shapes, angle and animation to show how the object will look in real life. This is one of the best ways to visualize something in 3D that you want to build.
Why Choose 3D Rendering Service?
You can take the guess work out of your design with 3D rendering. A good 3D rendering company in UK can help you create a 3D image of house, building or structure that you want to build. It is fast, efficient and effective ways to designs something. It will save you time and energy and will assist in building the structure more effectively.
How to Choose the Right 3D Company in UK
Choosing the right 3D company in UK is essential if you want to see the desired results. You will find many 3D rendering companies in UK, but not all of them are good. You need to look for specific features to choose the right company.
Here are some of the things you need to consider when looking for a 3D rendering company in UK:
Experience
Experience is of great importance when it comes to choosing the right 3D company for your needs. Look for a company that has at least three years of experience in the field. With an experienced team, you can get better results. You can rely on their services as well. It is important that you choose someone with experience in 3D rendering as it requires expertise.
Look at the Portfolio
You should hire a company offering 3D rendering services that has a great portfolio. The portfolio of their work will help you decide whether they are a good fit for you or not. The technical skills are very important when it comes to choosing the right 3D rendering company in UK. The previous work will give a look at what their technical expertise is. It will also give you the chance to see if you like their work or not.
Communication is Essential
3D rendering is a creative process and communication is essential if you want to see the best results. By communicating well, the team can come up with better ideas. So it is important that you look for 3D rendering company in UK that has expert team who can communicate well. The team should be able to see your points and understand what you need. If you can communicate well then you can give your inputs and get the results you want to see.
Cost of the Service
3D rendering is not a cheap service, but you should keep to your budget. With so many options now available, you can easily find a company that can provide you with the best service in your budget. But don't hire a company just because they are offering cheap service. Always opt for quality. One of the best ways is to compare the prices. Ask for quotes from at least three companies and see what each is offering. This way you will be able to find the right company in your budget.
Quick Turnaround Time
A 3D rendering company with a competent team will offer quick turnaround time. Look for a company that is offering quick turnaround. This will help you see how efficient the team and the entire company are. Time is essential for everyone and if you want quick results you will need to find the company that is willing to provide you great results in short time. Make sure you read reviews and testimonials online to see if the company has good record or not.
The Bottom-Line
Finding the right 3D rendering company in UK is essential to get the desired quality results. Look for the right qualities and quickly find the service that will provide what you are looking for.