Real-estate industry is highly competitive. To sustain in the market, it is essential to adopt technological advancements. Nowadays, the architects are widely using 3D rendering tools and software to create attractive visualizations for their clients. From 3D exterior designs to interior plans, every layout is now created using 3D rendering technology.
Due to fast & accurate designs, the 3D renderings are completely overtaking the tradition of 2D designs. Also, 3D rendering images or pictures highly attract the interests of clients, and allow them to witness a design, which does not exist in real. Up on a survey, the Experts have predicted that, the real-industry is booming, and the market for 3D rendering services will experience an amounting to 9.8 billion dollars by 2018.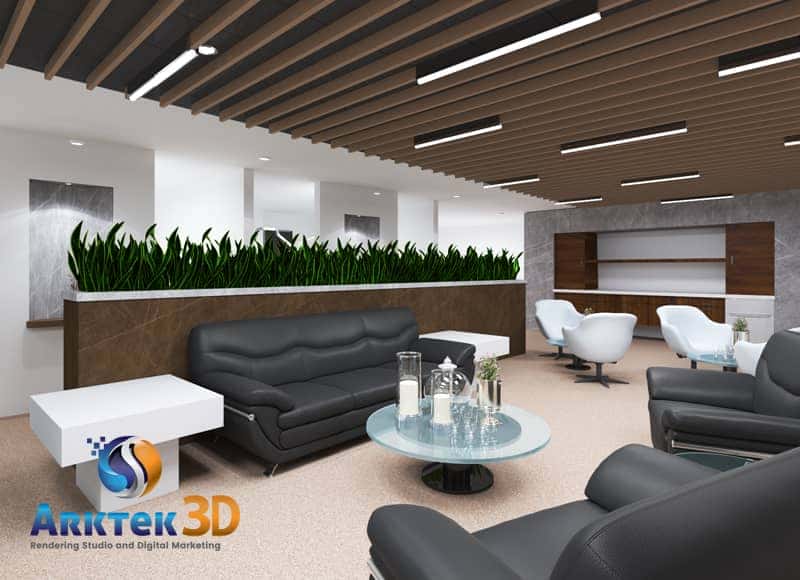 For deeper understanding about how 3D rendering services are impacting the real-estate business, please read out the below-mentioned facts.
Enhances the value of marketing campaigns – As compared to the marketing campaigns involving 2D designs, the campaigns of 3D rendering, gives better sales and conversions. The industry has experienced a huge boom in sales, after the adoption of 3D rendering software. Also, 57% of clients, looking for architectural consultation or services, prefer to lock a deal after witnessing a realistic visualization of their property. Indeed, marketing campaigns involving 3D rendering are now going to rule the business.
Ensures precise and accurate presentation – Creating an architectural presentation in 3D, represents better idea about the actual measurements of the property or structure. But in 2D images, the measurements are described in theoretical designs, which are difficult to prove. Also, the intricacy of 2D blueprints involves a lot of complications, which might upset the clients. On the other hand, 3D renderings are reliable and reflect the measurements in a precise and accurate way. With 3D designs, you can ensure views from different angles to your client and can lock the deal at your rate.
Allows easy edit & modification in the design – Using 3D renders, it is feasible to find out whether there is an issue with the structural integrity or not? You can easily detect the problems in the design, before initiating the construction process. This will not only save your valuable time but will also help in restricting the unnecessary expenses. Instead of making architectural changes at the time of construction, it is wise to correct the design earlier with 3D rendering tools. No matter, what changes your client want, with 3D rendering services every modification is possible.
Promotes cost-effectiveness of architectural projects – What if the architectural design, you delivered to your client failed at the time of construction? Well, in such scenarios, the adjustment expenses of the project will simply go up, and may lose your real-estate reputation. However, if you design layouts or structures with 3D architectural rendering; there is no need to worry about any additional expenses. In terms of long process, 3D rendering services are cost-effective and highly recommended.
For information about 3D rendering services, contact us today. Share your design ideas with the experts and ask for necessary suggestions.